Tiger Lily
Tiger Lily Costume / Peter Pan / Tinker Bell Half 2012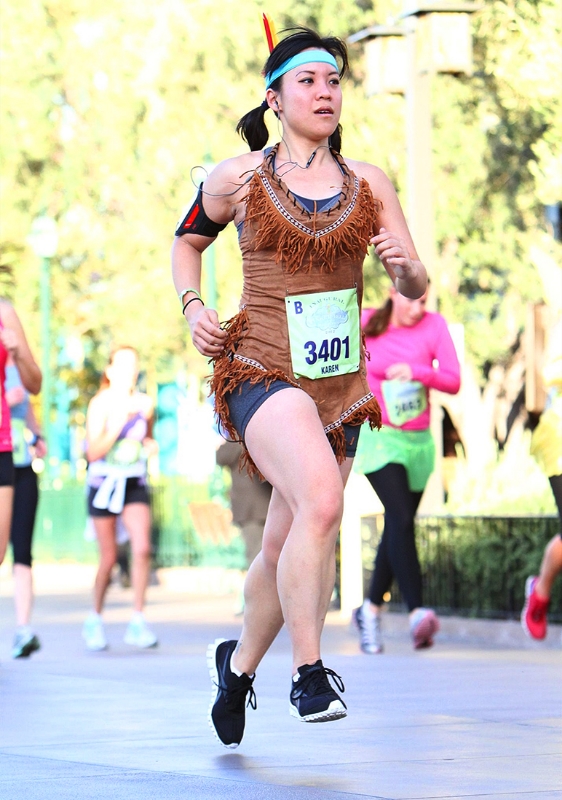 Components
costume tunic
blue headband from Walgreens
feather with hairclip attachment
Just goes to show that the skimpiest costume is sometimes the best-performing costume.
It was the inaugural Tinker Bell Half Marathon at Disneyland, and only a week after WDW Marathon weekend. I really didn't want to fairy it up for this race but I still wanted to dress up as a character from the Peter Pan universe. With little time and back-to-back (AND coast-to-coast) races, I went with firecracker chief princess Tiger Lily.
And of course, people called me "Pochahontas" during the race. Shrug.