Quorra
Quorra Costume / Tron: Legacy / WDW Half 2012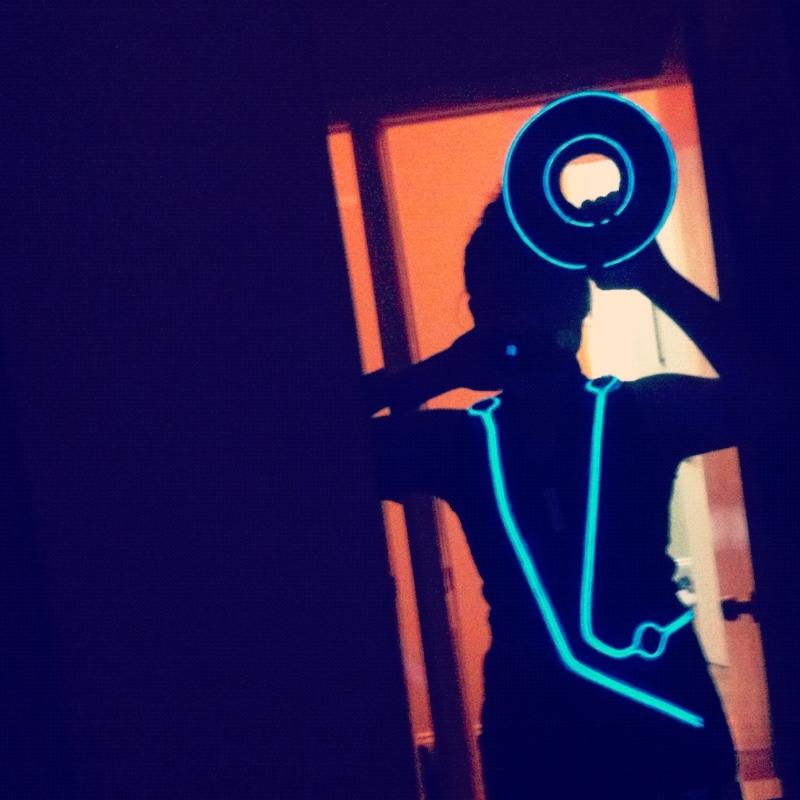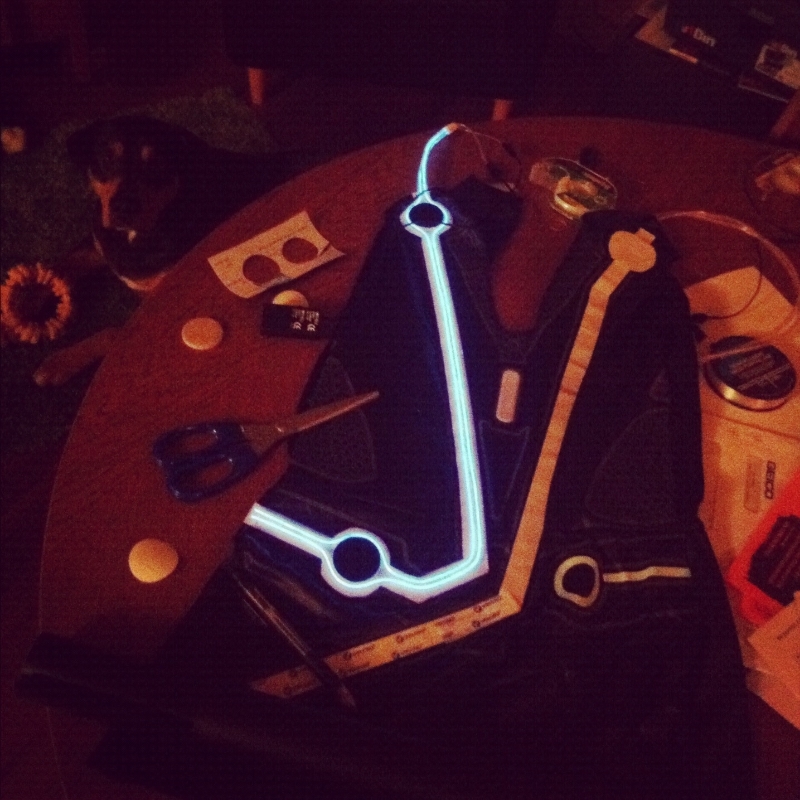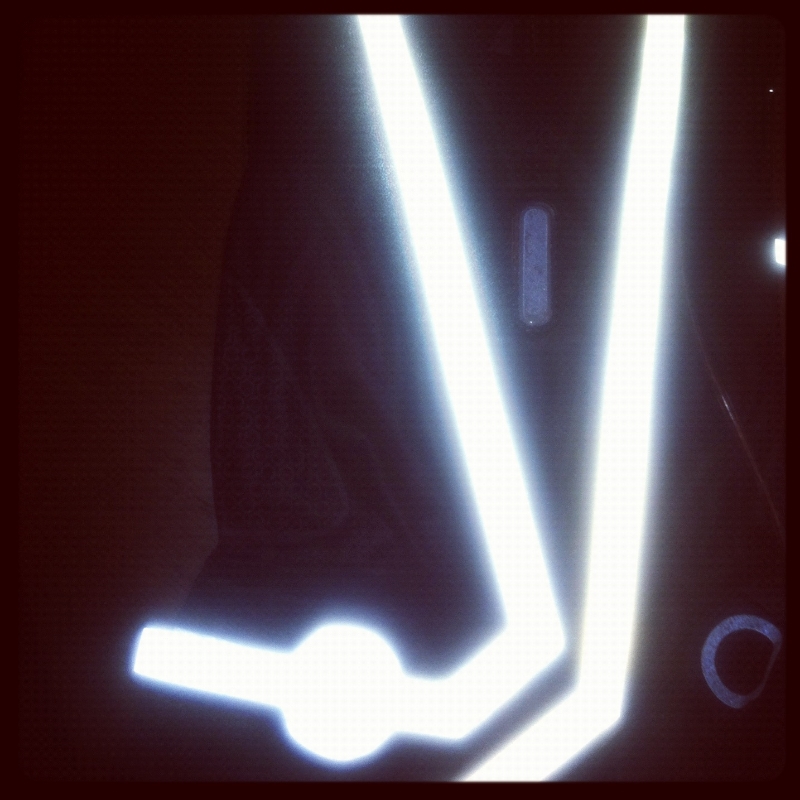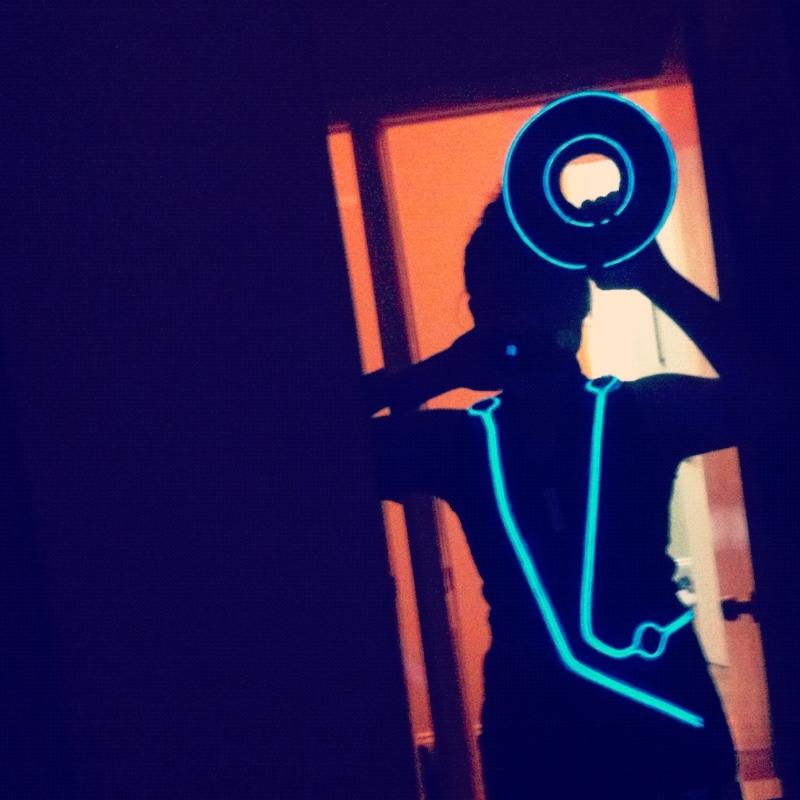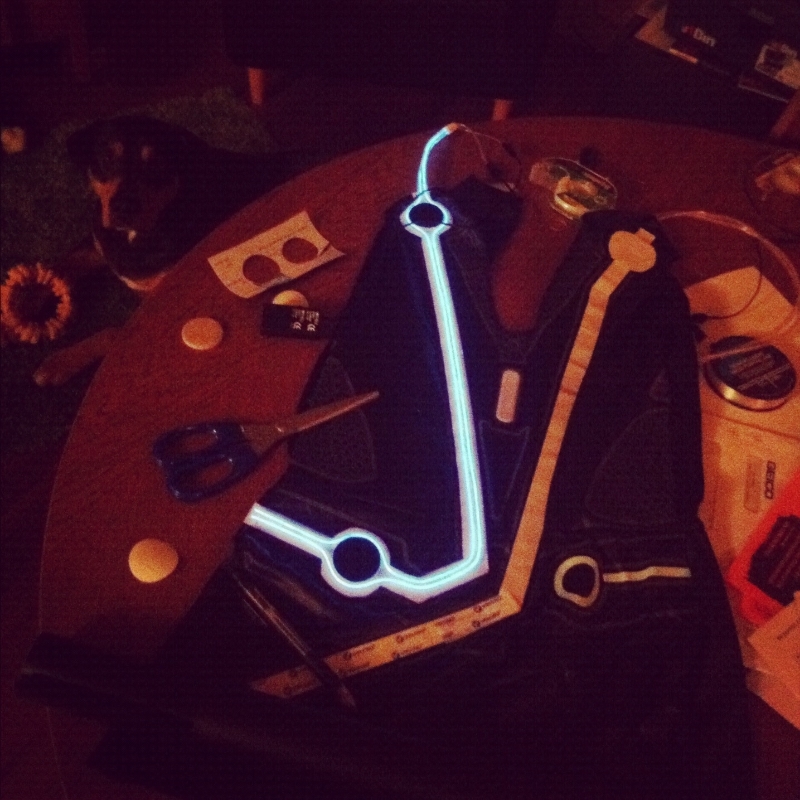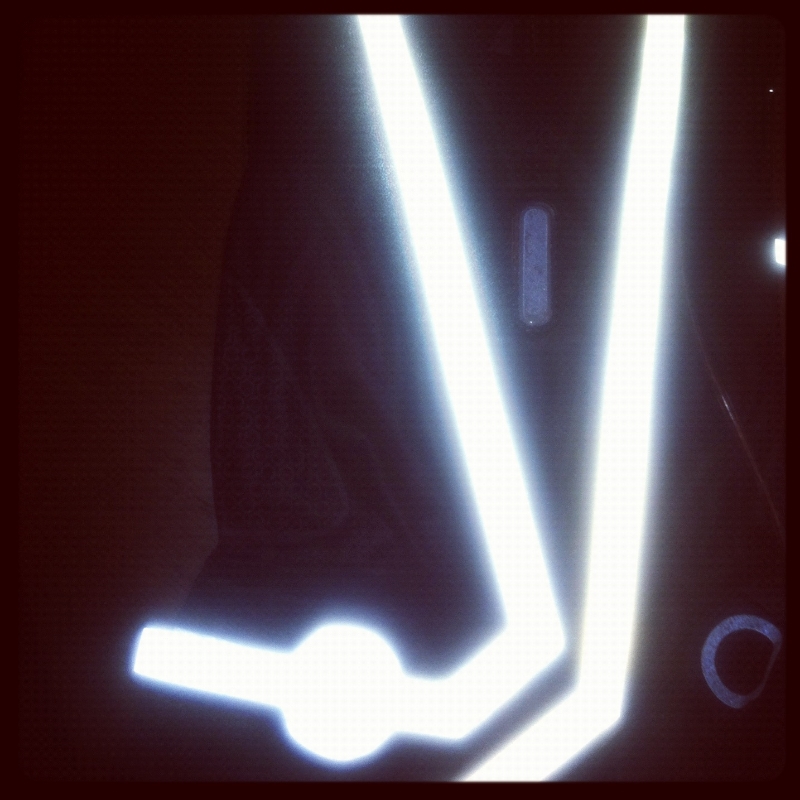 Components
TRON costume top
Reflective bike tape
EL wires + battery pack for top
black running tights
dog frisbee covered with black electrical tape
EL wires + battery pack for disc
The wow factor of this costume is that it glowed at night with or without flash.
The reflective tape shined with flash, and the EL wires glowed in the dark. I stuck reflective tape along the lighting design that's already printed on the costume top. Then, on top of the reflective tape, I taped down EL wires and used fishing string to secure them down for extra stability. Took me a while to figure out how to do the circle designs but I made it work in the end by running two wires side-by-side along the lighting panels.
And really, who knew that a foam dog frisbee would be the secret weapon? Because of the foam material, I was able to tuck EL wires into a groove I made with a knife along the edges of the frisbee. I even hid a battery pack in there!
In the end though, my ultimate downfall was that I did "Drink Around the World" just hours before the race and was completely blitzed for the first 6 miles. I actually don't remember the race that much at all - except for the fact that I was tempted to puke all over the place at mile 7.