Russell
Russell Costume / Up / Disneyland Half 2011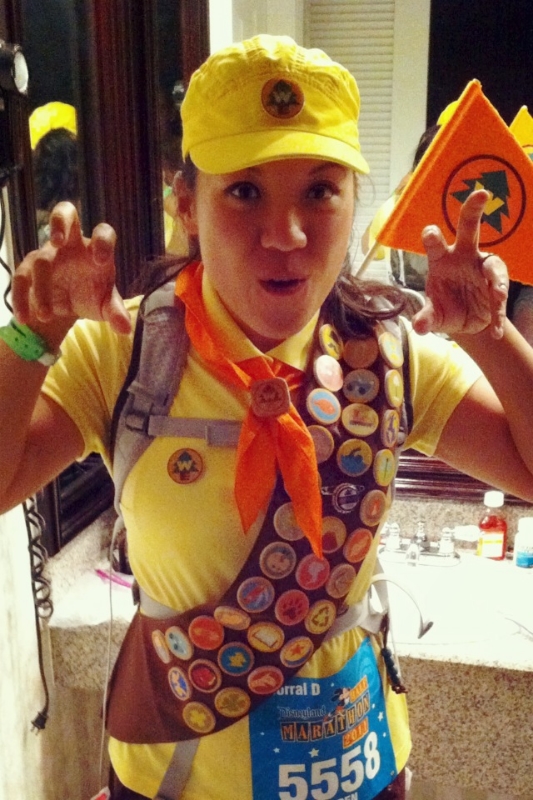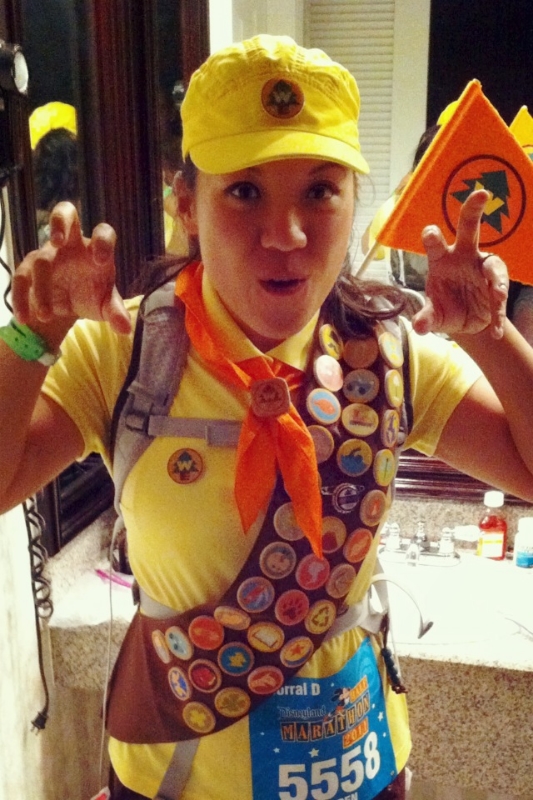 Components
yellow golf polo
brown running shorts
yellow running cap
orange kerchief
pennant made of dowel, felt
Brownie scout sash
running backpack
DIY badges
grape soda pin
kerchief pin made of Sculpey
My first and probably the best costume! I poured over Pixar art to make sure every badge and pin is accurate.
I originally came up with a great way of making fast embroidered-looking badges by printing out designs onto clear sticky-back acetate and then stuck them onto felt furniture pad stickers. The furniture pads got a few coats of white spray paint beforehand to lighten up the original beige color.
A lot of stuff was going on in this getup so things were bouncing around during the race. Should've really secured the sash down with some fashion tape. Sadly, some badges didn't make it to the 13-mile mark!