Tower of Terror Bellhop
Tower of Terror Costume / WDW Half 2014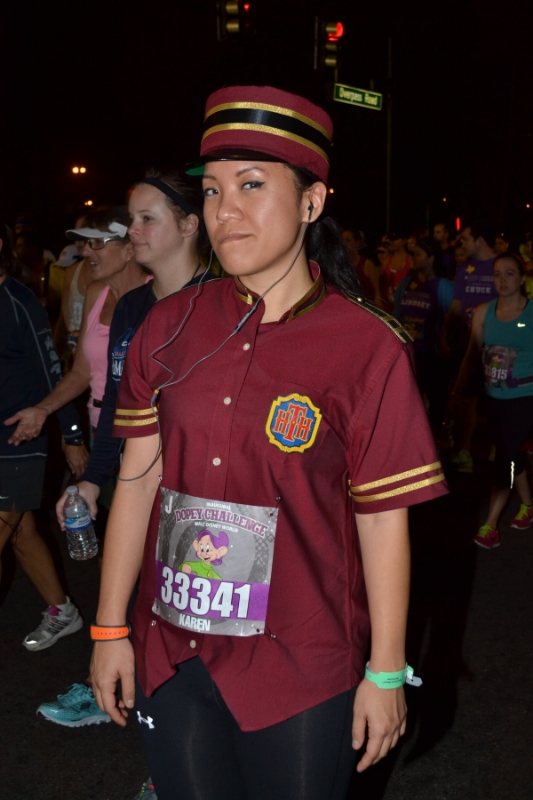 Components
modded burgundy hiking shirt
DIY shirt details
conductor hat
black running tights
"No, sorry ma'am, I don't actually work here."
People really thought I was wearing an official Tower of Terror CM uniform. It's incredibly flattering since I think I did my best handiwork on this shirt.
I added the shirt points by folding the ends into a right angle, pasted them down with fabric tape and pressed with steam. The entire collar flap was removed to make a mandarin-style collar. And I taped gold trim around the sleeves and collar. The black part of the collar is actually just colored in with a black Sharpie. The epaulets were made of felt, gold buttons, and more gold trim. The Hollywood Tower Hotel patch is something I made in Photoshop. I put the logo under an embroidery texture filter - it was actually a sticker that looks like a patch.
The conductor hat was originally navy - so I upholstered the whole thing with a matching burgundy shade.