Han Solo
Han Solo Costume / Star Wars / WDW 10K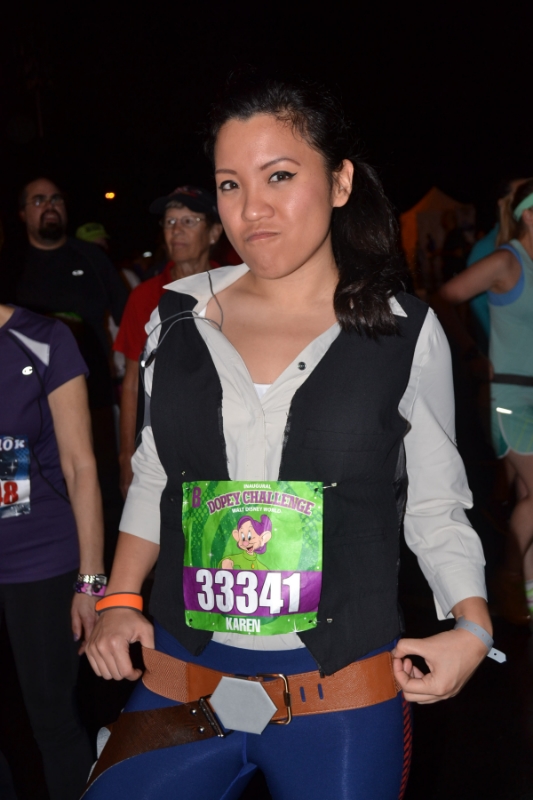 Components
beige hiking shirt
black vest
navy tights
DIY blood stripe pattern
DIY blaster holster
DIY utility belt
Dopey Day 2: the scruffiest-looking nerf herder in the galaxy. Also, hoo boy was it hot.
I think all Dopeys will remember the day of the 10K. The hottest, most humid, and roughest morning ever for a race. With long sleeves and multiple layers, I was completely drenched. All before 7am.
I made the holster by making myself a rough pattern based on photos. None of it was sewn - I used fabric tape and glue gun to secure everything. I made the Corellian Bloodstripe as a separate piece that I then taped onto the leggings. I used a navy ribbon and masking tape to mask off stripe areas and painted with a dimensional red fabric paint.