Timothy
Timothy Costume / Dumbo / Disneyland Half 2013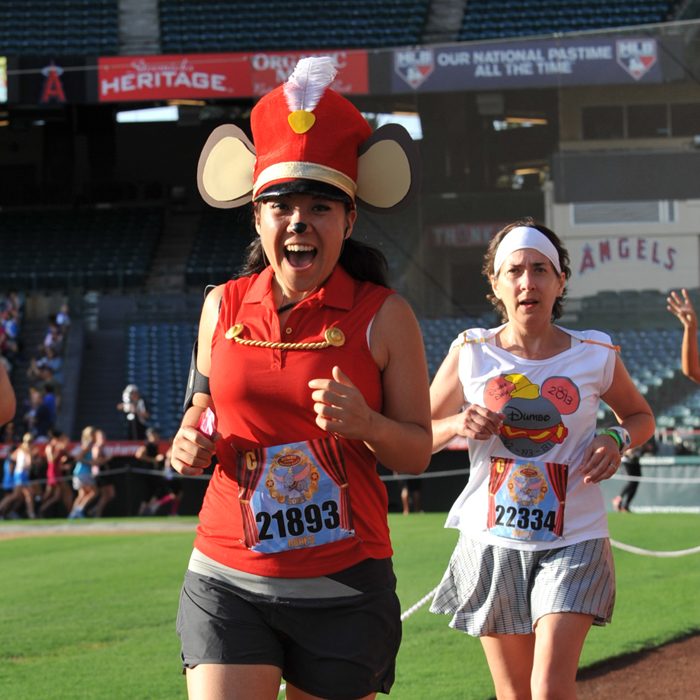 Components
red golf polo
gold rope and buttons
black running shorts
drum major costume hat with foam mouse ears and details
painted black nose (waterproof eyeliner)
The inaugural Dumbo Double Dare event: 10K + Half Marathon.
Hard to believe that this half felt more difficult than the WDW half I ran completely drunk/hungover. It was a perfect storm of insane heat, running a 10K the day before, and bad shoe decision. Nevertheless, it was still really fun!
Most of the costume work was on the hat. It's a cheap drum major costume hat that I did a lot of work on. I trimmed the visor depth and took out the furry lining. I made the ears out of colored foam sheets that's sewn and glued onto the hat. And then I added the badge and feather on top.