Nemo
Nemo Costume / Finding Nemo / Tinker Bell Half 2014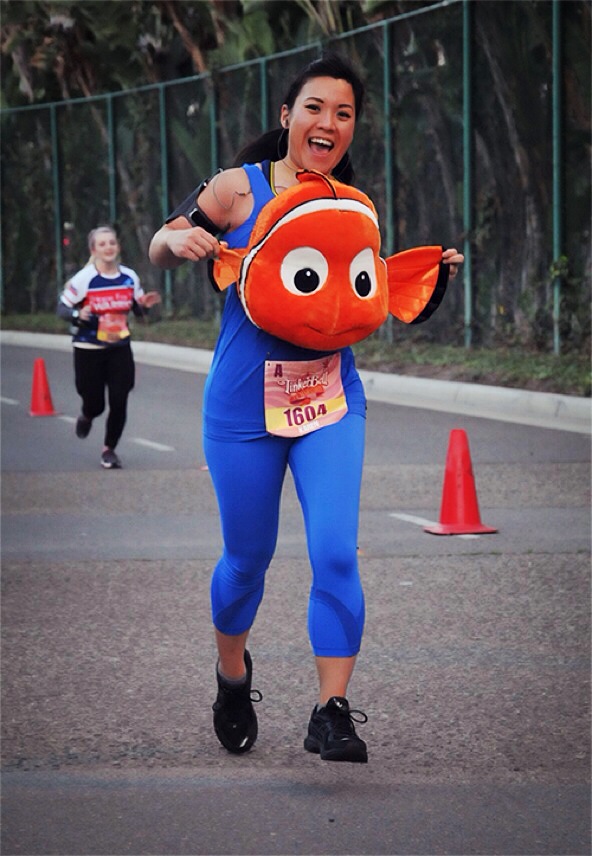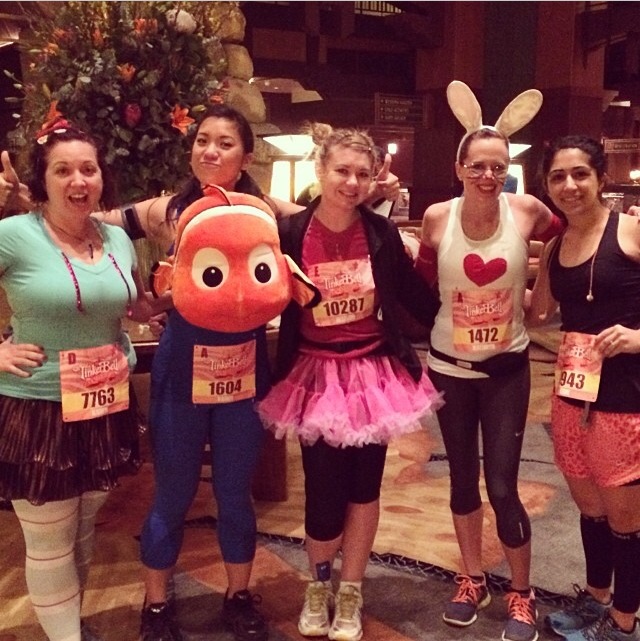 Components
blue running tank
blue running tights
Nemo pillow with "pajama pouch"
I literally made this costume in less than 5 minutes.
Another year of back-to-back and coast-to-coast runDisney races. After making 4 costumes for Dopey, I really didn't have any time and energy to craft another costume for Tinker Bell. That is, until I saw this Nemo pillow in the Disney store and thought, "well, what if I just wore this across my chest?"
And I did.
The pillow had a pouch for pajamas so I just took off the seam along the bottom so I wore the whole thing like a band across my body. (It was tight.)
Ridiculous. And ridiculously simple.